Welcome to iwi fresh
Unlike most natural skin care products, we make our products raw, straight from the farm with powder based vegetables, fruits, and herbs. We use glass containers to insure the sustainability of our products and our environment. Our garden spa environment looks and feels like a botanical garden. Freshness meets our clients at the door and throughout the entire spa.
Our Location
Our current spa location is located southeast of downtown Atlanta in the Historical Castleberry Hill Art district, close to the new Mercedes Falcon Stadium and The Hard Rock Hotel.
341 Nelson St. Atlanta, Ga 30313
History
iwi fresh is founded by Yolanda Owens 'Yogi The Skin Care Chef' who has been making her own skincare products for fourteen years. iwi fresh, LLC was created in 2003 in Atlanta, Georgia. At this time, Yolanda Owens was selling her fresh skincare products via e-commerce and during local events. In 2010, The Skincare Chef opened her first brick and mortar facility, iwi fresh Garden Day Spa, in Downtown Atlanta's creative art district neighborhood, 'Castleberry Hill', and has been successfully operating for years. Clients believe that The Skincare Chef's products are better than the skin care lines they find in stores because of the fresh feel and raw ingredients incorporated. iwi fresh has something unique and RAW to offer.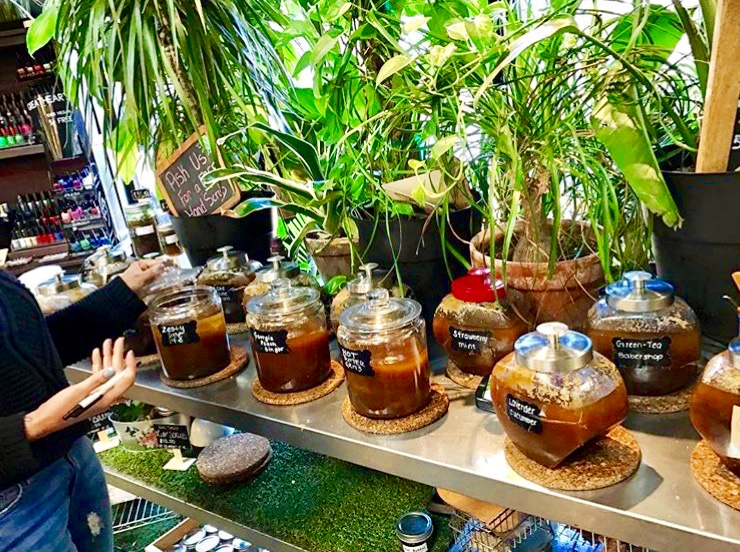 I love iwi fresh because...
The energy is positive.

The air is toxin-free.

The staff is friendly and warm.

The customer service is exceptional.
Everything is so fresh.

The birthday song brightens my day.

The spa feels like a garden once you walk inside.